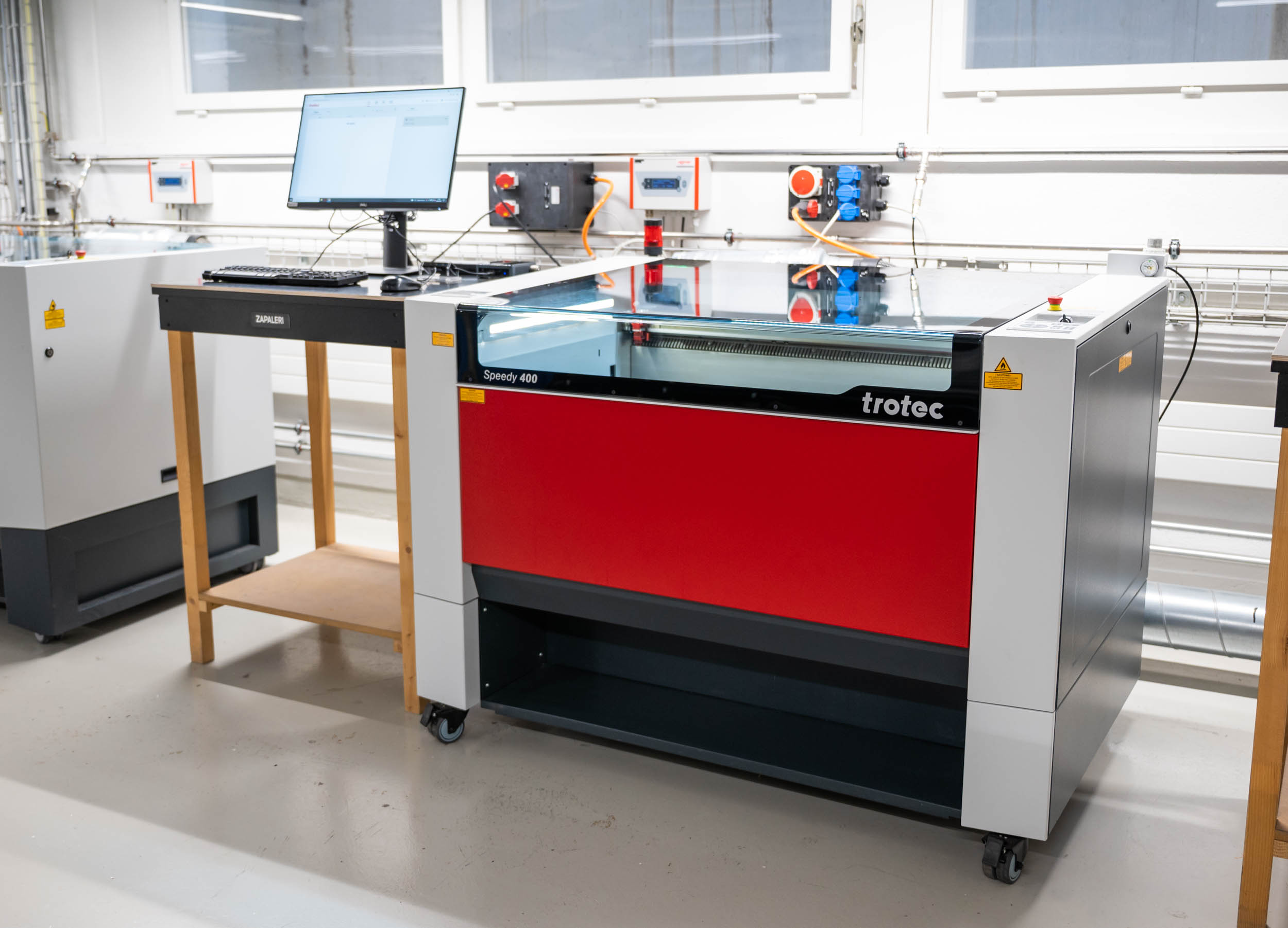 Unlock the machine with your ETH card at the entrance door
Turn on the laser cutter by turning the key to the right (1)
Place the material on the upper left corner of the laser bed and pull down the cover
Move the laser head over the material with the navigation keys (2)
Focus on to the material surface by pressing both AF-keys at the same time (3). For Laser 1, follow instructions below
If you want to start your file at a specific spot drive there manually with the navigation keys (2)
As soon the laser job started you can anytime stop the process with the "Pause/Play" key. (4)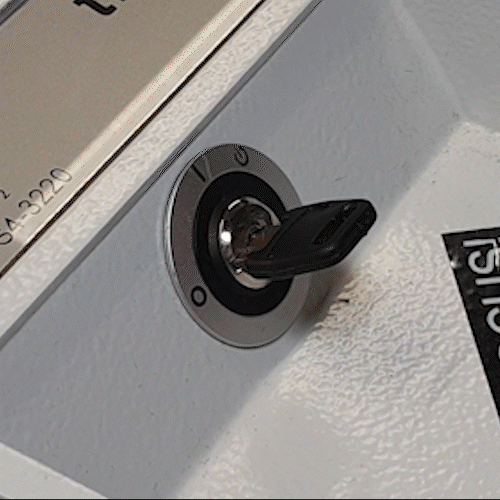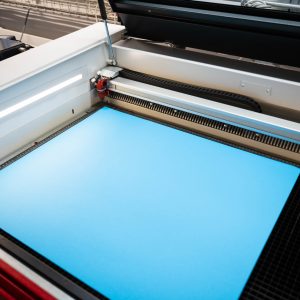 Place material in the top left corner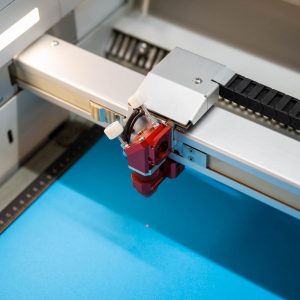 Place laser head over material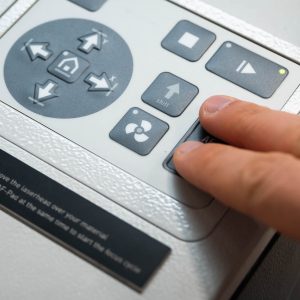 Laser 1 HIL and Lasers at ONA Workshop
The Laser 1 and the Lasers at ONA workshop work basically the same as all the other laser cutters, only the laser focus must be differently.
Move the laser-head over the material.
Mount the distance gauge.
Raise the laser bed incrementally until the distance gauge falls off.
Store the distance gauge. The laser cutter is now in focus.
Open the laser software "Ruby"
Log in with the auto-filled credentials if necessary 
If the message "Job Control isn't running. Do you want to switch to Ruby?" appears, accept it with "Yes"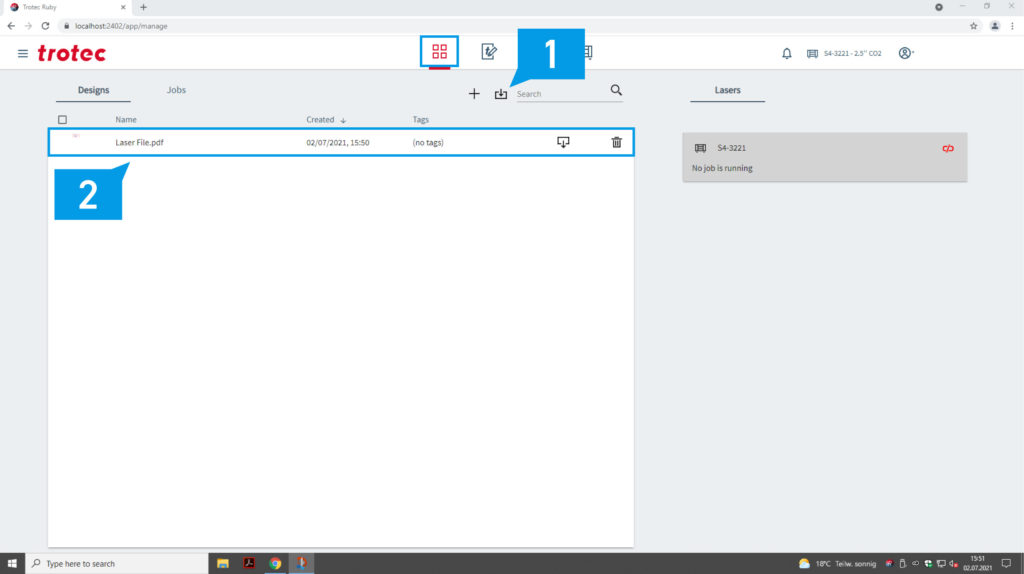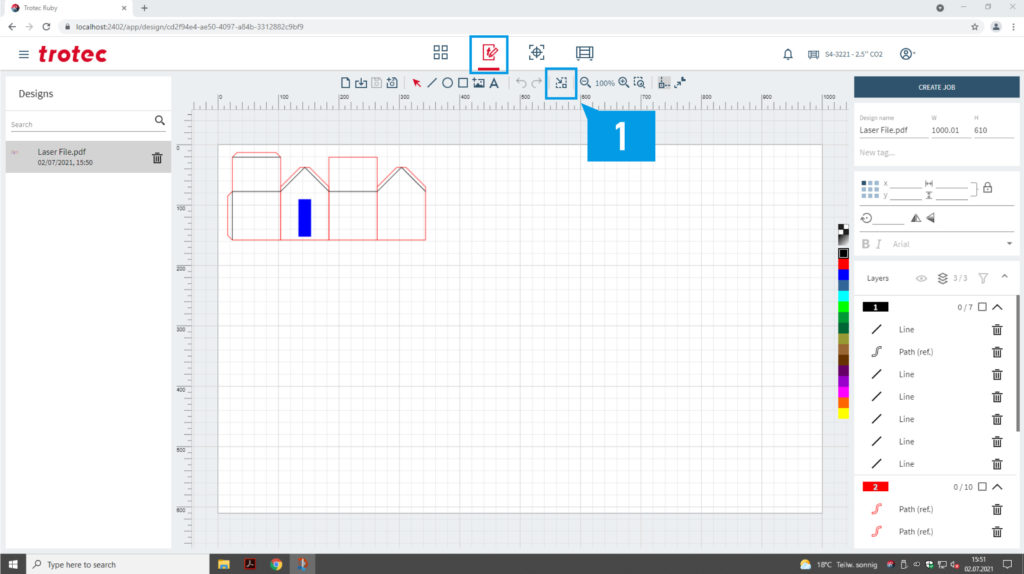 Tab 2: Delete the white area around your drawing (1) or skip with "create job"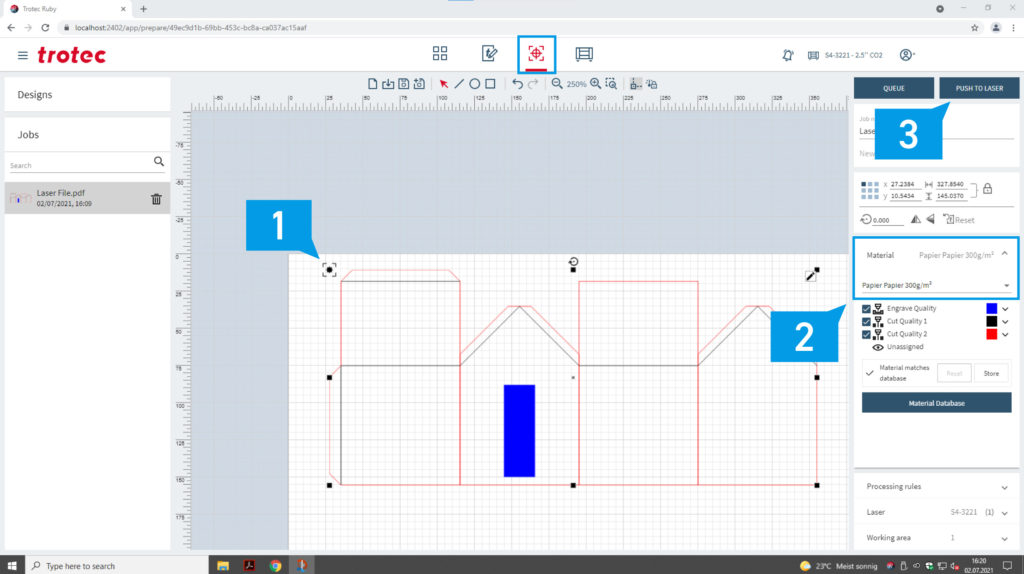 Tab 3: The position of the laser (1) should be visible and can be used to position your file. Choose the material from the drop down menu (2). Then continue with "push to laser" (3).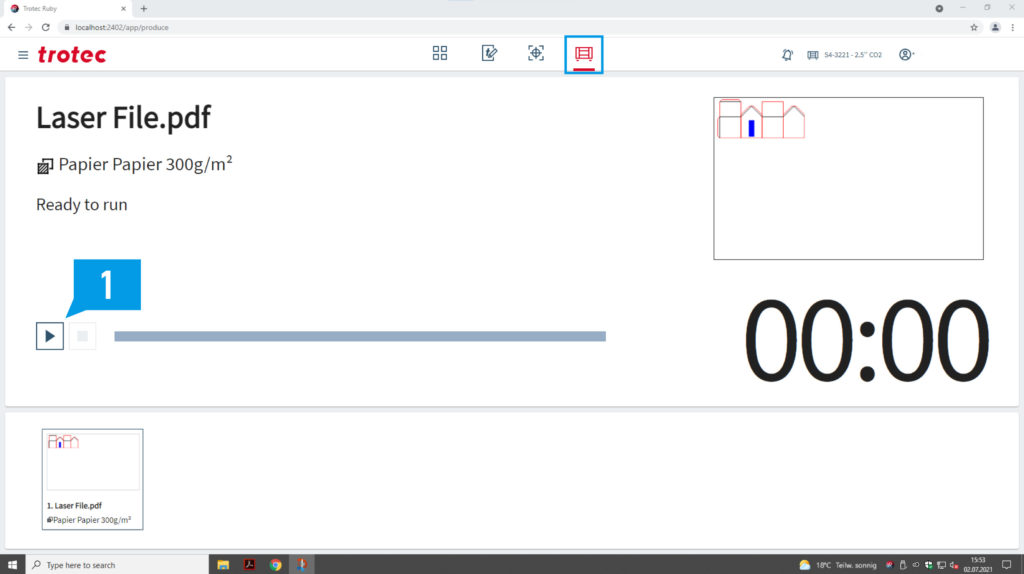 Tab 4: Check the material settings and start the laser process (1).
Please clean your workspace and turn off machine and computer after you've finished cutting.